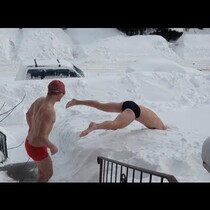 Posted February 28th, 2014 @ 4:28pm
Video of the Day- Jeff Gordon Prank Video-2

NASCAR driver Jeff Gordon recently teamed up with Pepsi Max again to make another prank video. Only this second one was made to prove that the first one he did a year ago was not a fake...
HomeTown Lenders
We talked to Jen Conley of Hometown Lenders, who tells us there is no risk to getting pre-qualified with HomeTown lenders, because they never charge an application fee...

More from 94 Country WKKJ