Ross Democrats Host Candidates Carry-In Dinner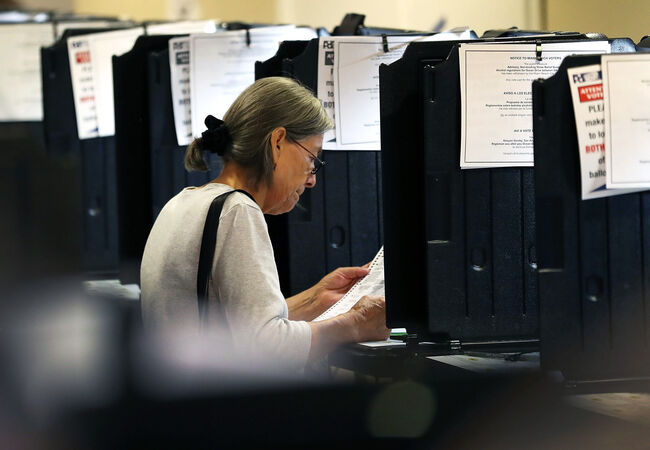 Area voters have an opportunity to meet with local Democratic candidates seeking election this May. The Ross County Democratic Party will sponsor its 2018 Meet the Candidates Carry-In Dinner this Wednesday.
Scott Daily is a former member of Waverly Village Council. He's seeking to fill the 17th District Senate seat currently held by Republican Bob Peterson. "The Ross County Democratic Committee organizes the dinner," said Daily. "It's an old-fashioned carry-in. We try to get as many of the candidates running for office to come in. This provides an opportunity for Ross County residents to come in and get to know them."
The event, co-sponsored by the Ross County Democratic Club, takes place this Wednesday, February 21st at 6:00 p.m. at the Chillicothe Ross County Pubic Library's Annex Building, located directly behind the library's Main Branch on Paint Street.
In addition to Daily, the dinner will feature 2nd Congressional District candidates Janet Everhard and Jill Schiller, 15th Congressional District candidate Rick Neal, 92nd House District candidate Beth Workman, incumbent 4th District Court of Appeals candidate Marie Hoover, 4th District Court of Appeals candidate Valerie Gerlach, Court of Common Pleas Judge candidate Dave Knisley, Incumbent Ross County Auditor Tom Spetnagel Jr., and incumbent Ross County Commissioner Doug Corcoran.